Death feels lonely
A ceremony for the Chilean actress Marí­a Cánepa.
Three hundred steps in few instants.
Stone skin on my head.

The dead and the transparent flies –
what are they? And what do I matter?
Maybe death doesn't take everything away.
These verses by the Italian poet Antonio Verri sum up the performance. The British actress Julia Varley evokes her meeting and friendship with the Chilean actress Marí­a Cánepa. Death itself celebrates the creative fantasy and dedication of Marí­a, who was able to leave a trace after her departure.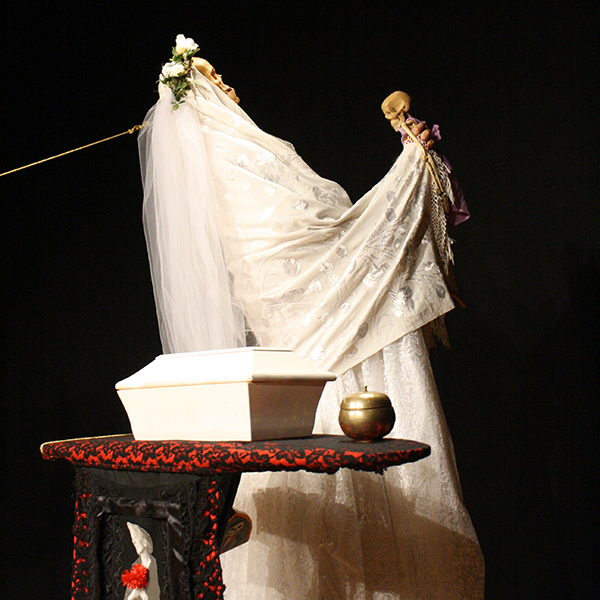 PERFORMANCE
Actress
Julia Varley
Text: Odin Teatret and quotes from Gonzalo Rojas and Pablo Neruda
Assistant Director: Pierangelo Pompa
Directed by Eugenio Barba
Languages: Italian. English and Spanish
Duration: 60 min. (without a break)
First performed: 22 October 2012, Holstebro, Denmark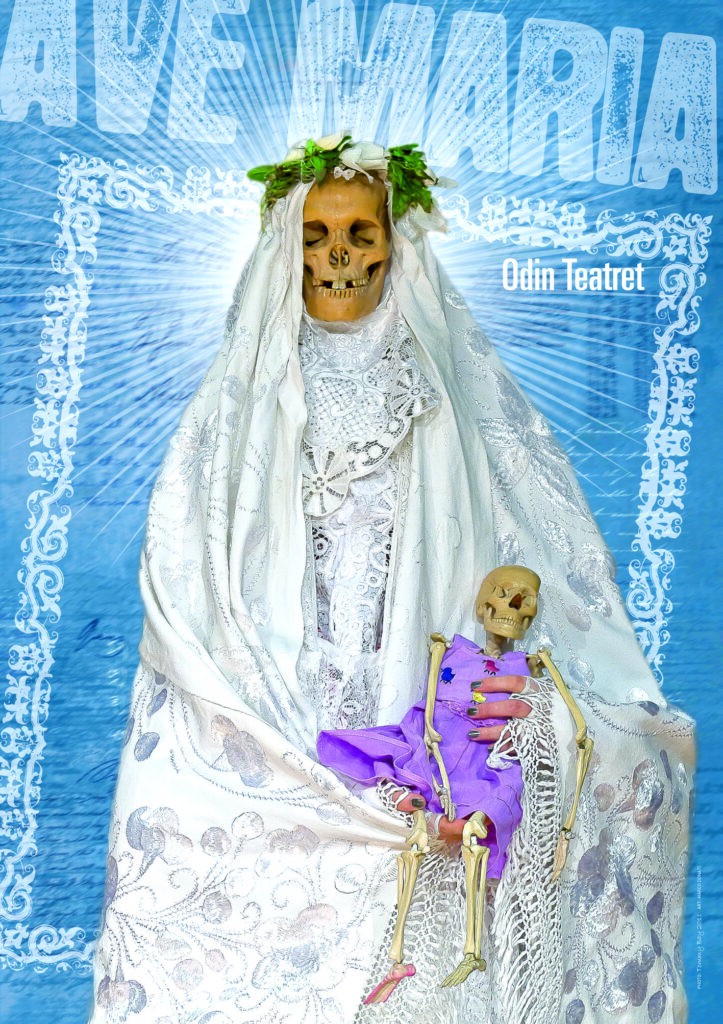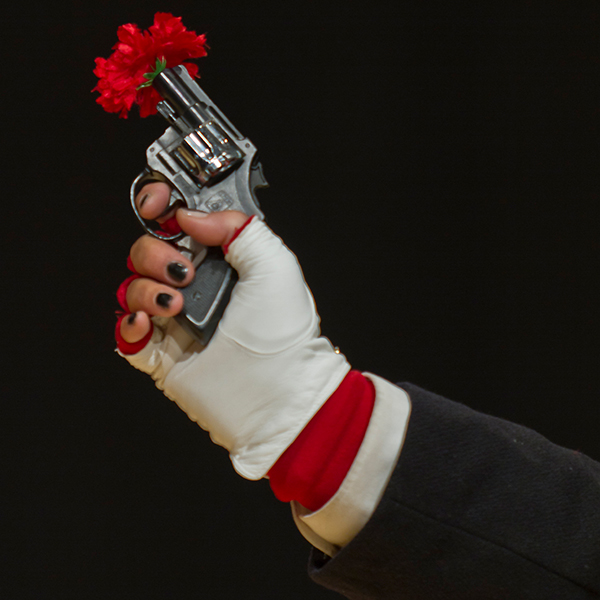 Photo Gallery & Trailer
These photos can be used for free only in connection with articles, press announcements or essays about Odin Teatret's activities on tour and in Holstebro.
The mention of the photographer and the source is obligatory. The photographer's name and other information can be found underneath each photograph.
For other uses, please contact Odin Teatret odin@odinteatret.org or the photographer for authorisation.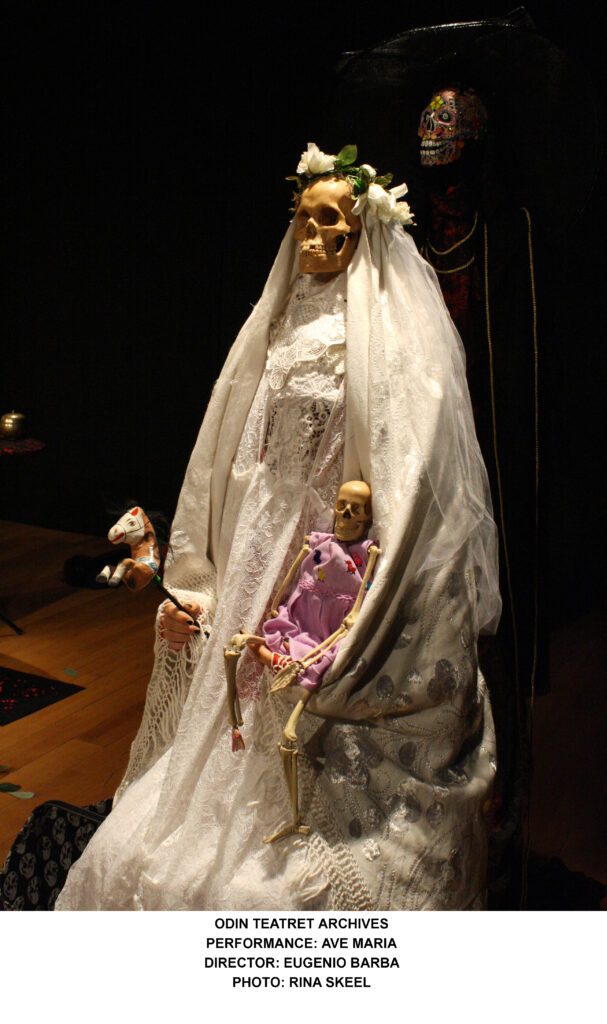 Trailer – AVE MARIA